Your local specialist drain plumbers in Sydney
Do you have a problem with your home's drainage? Perhaps your workplace has an issue you just can't seem to fix. Commercial kitchen drains can be blocked with cooking grease and oil. Blocked drains are a hassle and they can be expensive to fix. Not to mention stinky! Unblocking your drain yourself is not always easy and it can get messy. GRH Plumbing Sydney provides professional unblocking services that clear even the most stubborn of blockages in no time at all with minimal fuss.
We are one of the leading plumbing and drainage specialists in Sydney combined with our many years of on the job experience and qualifications, our team are well placed to give you the right advice and information regarding your commercial and residential drainage requirements. We use the latest high-tech equipment to unblock blocked drains quickly, efficiently and cost-effectively so you don't have to worry about any nasty surprises on your next water bill or damage to your home's plumbing system. Our team also provide general maintenance for blocked drains so you can keep them flowing smoothly year-round without having to deal with costly repairs down the line. You won't find another company like us that will go above & beyond when it comes to customer satisfaction! With so much competition out there why not choose the best? Book a reliable Sydney plumber today.
Book a Drainage Plumber Now
Call us at 0407 121 316 or fill out the form to make an enquiry.
Get help for your backyard drainage troubles
Is your yard a soggy mess? Do you have to wade through mud just to get into your house? You wouldn't want to spend thousands on a new patio if you could find an affordable way to solve this problem. We can install French drains or trench drains in your yard that will remove the water from the surface and down into pipes under your lawn where it can be pumped away. This drainage system will transform your backyard into an oasis of dryness with no digging required. Our backyard drainage systems are designed by experts which means they'll last longer than traditional methods and won't fail when you need them most.
Blocked drain specialists Sydney
It's the middle of the night, and you're fast asleep in bed when suddenly your sleep is interrupted by a strange sound. You get up to investigate and find that there's an awful smell coming from the kitchen sink. If you've ever had this experience then it will come as no surprise to learn that blocked drains are one of life's most common household problems. Did you know clogged drains are the number one problem faced by Australian households? It is also the highest-searched cleaning mishap with over 17,300 monthly global searches. GRH Plumbing offers 24-hour emergency service for unblocking all types of drainage systems including sinks, toilets, showers, baths and kitchens. We operate throughout Sydney. Our friendly team use state-of-the-art equipment which enables us to clear any type of blockage quickly and efficiently with minimal fuss.
Pipe relining: long-lasting repair for a broken pipe
You've got a broken pipe, and you need it fixed quickly. Broken pipes are an emergency situation that can cause serious damage to your property if left unrepaired for too long. The longer you wait, the more expensive it gets. We offer fast repairs with minimal disruption to your life or business. Our team of experts will repair your plumbing issues in just one visit - no mess, no fuss.
Drainage services in Sydney
We offer a range of residential and commercial drainage services including:
Clearing blocked drains, toilets, sinks and shower drains
Pipe relining
Drain repairs
Surface and sub-surface drainage
Stormwater drainage - installation, repairs and maintenance
Sewer drainage - installation, repairs and maintenance
Repairing blocked downpipes
Gutter replacement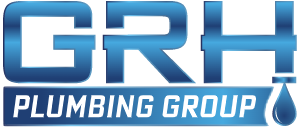 Trusted local drainage solution specialists
You can count on us to resolve all your drain issues. Whether you have an overflowing drain, broken pipe, flooded garden or need gutter or downpipe replacement, we can assist. For all your drainage requirements, contact our friendly team today at 0407 121 316 or complete our quick online plumber booking request form.