High Pressure Water Jetter Drain Cleaning Sydney
Smelly drains? Problem with your drainage at home or business? It's time to get GRH Plumbing Sydney to investigate! Domestic or commercial, there is no drain clean too big or small with our high pressure water jetter to clear blockages, clean your drains and drain pipes.
Water jet cleaning is 100% natural and the GRH Plumbing service is 100% the best!
Book a reliable Sydney plumber today.
BOOK A DRAIN CLEANER NOW
Call us at 0407 121 316 or fill out the form to make an enquiry.
Efficient Drain Cleaning and Maintenance
The high pressure water jetter is one of the most cost effective, powerful and versatile tools for clearing away drainage issues. It uses high pressure jets of water that blast obstructions out the way and clean inside your pipes for you. No chemicals are used at all, just water.
What is High Pressure Water Jetter Drain Cleaning?
Water jetter drain cleaning is a process whereby water is pumped through your pipes at up to 5000 PSI to clear your drain pipes. The powerful water jet is the ideal tool when the cause of a drain issue isn't obvious as it is much more effective than a drain rod or plumbing snake.
You will be amazed by all the gunk and grime that can accumulate in your drain pipes, as well as tree roots and grease. The water jetter removes all of these with ease especially as it is able to negotiate bends in the pipes better than traditional methods.
The main benefits include:
No chemicals

Drain cameras enable accuracy

Pipes are thoroughly cleaned

Environmentally friendly as it only uses water

Cost effective

Used for maintenance cleaning as well as blockages

Domestic and commercial usage
Signs you may have drain issues:
Smelly drains

Toilets only partially flush

Water not draining from the sink and shower
Eventually, any small problem can become a big one if you don't take care of it soon enough. That's why finding the source as quickly and efficiently as possible is key to avoiding unnecessary damage and repairs bills. Prevention is always the best option so ensure you have your drains routinely cleaned.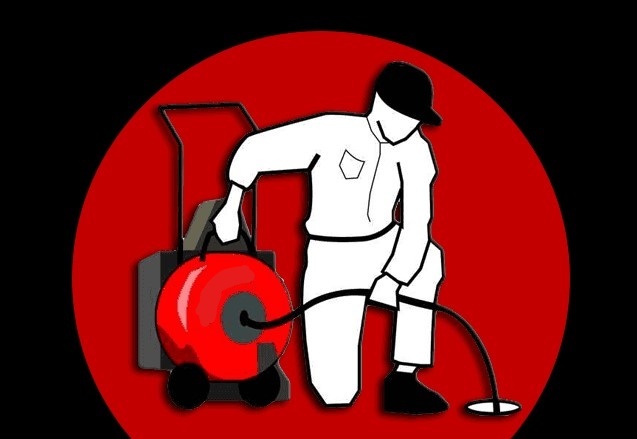 No chemicals - No damage to the environment - No damage to your pipes
We all know chemical drain cleaners are cheap and easy to use but they can lead to damage to your pipes as well as the environment. Chemical cleaners are toxic and harmful to us, so imagine the damage they can do to the local wildlife, plants and water supply.
These chemicals can also lead to chemical reactions that can burn and corrode away at the plastic plumbing in PVC. This will cause a much bigger problem than just a blockage down the road and replacing pipes can be expensive.
The water jetter is the ideal solution as it does not cause any damage to either your pipes or the environment and so can be used for regular maintenance cleaning as well, ensuring no chance of a blockage becoming a future problem.
Commercial drain cleaning and maintenance
High pressure water jet drain cleaning is not just for residential properties. It is the most effective way to clean drains for commercial buildings and industrial estates. Keeping the drains at your business clean ensures a safe and clean environment for staff as well as saving money in the long run.
In hotels, restaurants and aged care facilities, for example, well maintained, fully functional drainage is paramount. With kitchens, bars, spas, garden and cleaning sections of the workforce relying on it, any issues with dirty or blocked drains will potentially lose your business money and customers. So, stay ahead of the game and maintain! It is important to get routine high pressure drain cleaning performed annually.
Your trusted local high pressure water jet drainage solutions specialists
GRH Plumbing will resolve all your drain issues, whether it is a blockage or a maintenance drain pipe clean. For all your domestic and commercial drainage needs, contact our friendly team today on 0407 121 316 or complete our quick online drainage request form.