Hot Water Installation and Repairs Sydney
Do you need a new hot water system? Perhaps your hot water system is not working. If you are looking for a hot water plumber, you can count on us for reliable and professional services. We are the trusted name in hot water installation, repairs and servicing for electric, gas, heat pump and solar hot water systems. Our team of experienced professionals are committed to providing quality service at an affordable price.
When you choose GRH Plumbing as your go-to plumbing company for all things related to hot water systems we guarantee 100% customer satisfaction every time! We offer 24/7 emergency call-out if needed. If it's not urgent then book ahead online or over the phone now! With our same-day service available there is no reason why you should be without hot water any longer than necessary – especially when we have such great prices too! Book a hot water plumber now.
Book A Hot Water Expert Today
Call us at 0407 121 316 or fill out the form to make an enquiry.
Hot Water Installation - All Brands
Hot water heating is a major source of household energy use in Australia, after heating and cooling and appliances. More than half of hot water use is in the bathroom, a third in the laundry and the rest is used in the kitchen. You can save money by installing an efficient electric or gas hot water system. Installing solar hot water will reduce greenhouse gas emissions from your home as well as save you money on electricity bills.
If you are considering replacing your current hot water system with an efficient one, GRH Plumbing can help! We offer installation for all leading brands like Rheem, Rinnai, Dux, Bosch etc., so no matter what type of new system you want to be installed we have it covered! Not sure which hot water system is right for you? We are specialists in all types of water heaters including:
Solar hot water systems

Heat Pump hot water systems

Instant hot water systems

Storage hot water systems

Under-sink hot water systems
Contact us today to discuss how much you could be saving on your next bill.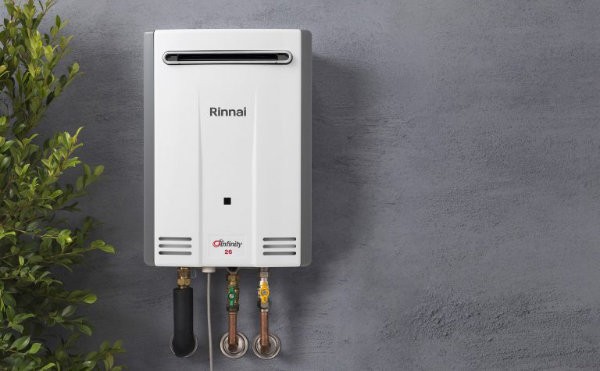 Hot Water Types and Brands
We offer installation for electric, gas, heat pump and solar hot water systems. Our team of experienced plumbers can provide the best solution for your home or business needs. You won't find another company that offers such high-quality service at such an affordable price!
Our plumbers are trained and certified in all leading brands like:
Hot Water Repairs and Servicing
Are you looking for a plumber to fix your hot water system? We can diagnose and repair any problems with your hot water system. If the problem is due to sediment build-up in the tank or a broken tempering valve, our experienced plumbers can visit your home or office immediately and fix the problem. If your hot water system is older than 10 years, we can replace it with the same or better model. Our plumbers can advise if your hot water system needs to be repaired or replaced and give you suggestions so you can make an informed decision. It might be a better solution to replace the system instead of repairing it.
You'll never have to worry about cold showers again when our experienced plumbers will fix all of your problems immediately. You'll receive same-day service from our professional team of licensed technicians who are ready 24/7 for all emergencies that may arise with your hot water heater. We guarantee 100% satisfaction on every job we do so call now!
Your Local Hot Water Specialists Sydney
For all your hot water needs in Sydney, contact us at 0407 121 316 or complete our online enquiry form.