Burst Pipe Repairs Plumber in Sydney
Suspected burst pipe? Water flooding your floor? Hear running water when there shouldn't be any? Chances are you've got a burst pipe!
A burst pipe can be one of the most costly and time-sensitive plumbing issues. In a matter of moments, it could unleash thousands in water damage to your home or office. At GRH plumbing, our professional and reliable plumbers have seen it all when it comes to burst pipes and have the proven experience to repair any burst pipes quickly and correctly. Book your leaking pipe or burst pipe plumbing job with our plumbers today.
If your pipes have burst, call GRH Plumbing first!
Book a plumber today
Call us at 0407 121 316 or fill out the form to make an enquiry.
We at GRH Plumbing appreciate that burst pipes can happen anytime, anywhere; and usually at really inconvenient times. That is why we have an emergency plumber on call 24/7 to repair burst pipe emergencies on 0485 814 450.
Burst pipes are actually more prevalent than people realise and the damage caused can be reduced and the leak fixed through early detection. The first action you should take is to stop the water supply and ensure there are no electrical appliances in the vicinity then call GRH Plumbing straightaway for burst pipe repairs.
Why do pipes burst?
Pipes bursting is usually caused by the corrosion of metal pipes due to rust, but other factors like poor installation and hard water can also play a part. Additionally, not all pipe damage presents immediately and slow water leaks can go unnoticed. These gradual leaks might seem harmless at first look but eventually create havoc that could cost you thousands in home repairs due to serious structural issues such as wood rot brought on by termites.
The typical causes of burst pipes are:
Age and condition of the pipes
Weather conditions, changes in temperature and other fluctuating environmental factors
Tree roots and other blockages
Flooding
Damage caused by other factors such as digging, moving, nails etc.
High water pressure
What should I do if I find a burst pipe?
If you encounter a burst pipe you should:
Cut off the water supply to your property - if you can't find it, we'll guide you over the phone
Remove electrical items if they are near the leaking water and turn the electrical mains off
Wait for your GRH Plumbing plumber
Take photos and videos of damage for your insurance company
How do I know if a pipe has burst?
There are some indicative signs that you have a burst pipe, such as:
Increase in your water bills
Wet or damp areas
Water pooling
Mould growing
Flooding
Hearing rushing water sound
Leak detection
GRH Plumbing uses advanced equipment and leak detection technology to find and repair any leaks in your piping. Our experienced professionals will perform a range of industry verified tests, without digging up your garden or path, to provide a prompt resolution.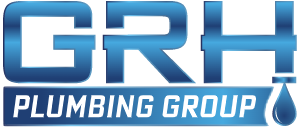 Local burst pipe repairs in Sydney
No matter the time or day, GRH Plumbing are your local leaking pipe specialists for residential and commercial burst pipe repairs in Sydney. Call our friendly plumbing team on 0485 814 450 or complete our online enquiry form today.