Toilet installations and repair plumbing in Sydney
Got a blocked toilet? Is your toilet leaking or continuously running after a flush? Don't worry, GRH Plumbing has you covered!
Our highly experienced team will get your bathroom back up and running in no time. With advanced technology and spare parts on hand, our Sydney plumbers can swiftly diagnose blocks or leaks and provide reliable and cost effective plumbing solutions.
We are experts in providing fast and efficient solutions and our quotes are straightforward with no hidden costs, giving you a peace of mind that we'll work quickly and effectively on your toilet problem.
Toilet plumbing is always best left to the professionals so, put an end to those plumbing woes with just one call to GRH Plumbing today!
Book Toilet Plumber Today
Call us at 0407 121 316 or fill out the form to make an enquiry.
Complete new or replacement toilet installations
Time for a toilet upgrade? Swap your old toilet for a brand new water saving toilet.
GRH Plumbing provide complete toilet installation services for all types of toilets such as:
Wall hung toilets
Back to wall toilets
Close coupled toilets
Integrated basin in the cistern toilets
In-wall hidden cistern toilets
High and low level toilets
Comfort raised toilets
Smart toilets
Bidets
Instead of constantly fixing parts of a broken toilet, it may be wiser, and more cost effective, to replace the whole unit with an updated model. Not only can this save money in repair costs over time but also help reduce water usage since older toilets are not equipped for half-flush and full-flush options. Investing in a newer model could mean savings on both your energy bill as well as maintenance fees.
Common toilet plumbing issues and services we provide
Here at GRH Plumbing, we've seen every toilet problem that you can imagine!
Toilet installations and problems that we can help with include:
Water leaking into the toilet bowl (repair running toilet)
Blocked toilets
Bad odours coming from the toilet
Leaking toilet base
Toilet pipe leaking
Leaking toilet tap
Installation of new toilet and bidets
Water saving dual flushes
Blocked toilet plumber
Keep in mind that flushing non-biodegradable items like wet wipes and toys that have been flushed by the kids, are often culprits behind these common clogs!
However, it is common for tree roots to make their way into the sewer drain pipes over time and this can cause major toilet blockages. In events such as this, we use specialised equipment such as electric eels, drain cameras and high pressure water jetters to locate and remove the blockage.
If your plunger isn't up to the job, we're happy to help remedy all blocked toilets.
If your blocked toilet requires immediate attention, our emergency plumber is on call 24/7, no matter the day or time, on 0407 121 316.
Leaking toilet plumber
With an unseen leak from your toilet, the problem may seem to go unnoticed. However, any water loss will start adding up on utility bills and could mean a bigger headache in the future.
Leaking toilet taps are sometimes hard to identify and they can stay hidden for weeks. Although it can be a simple repair to fix a leaking toilet tap, if it has been dripping away for a long period, you may be seeing a big increase on your water bills!
If you find yourself facing such mystery leaks or even some more obvious ones around toilets - GRH Plumbing is here for help with reliable solutions that get to the heart of it all.
Smelly odour coming from the toilet
Plumbing traps are essential in keeping bathrooms smelling fresh and clean. Water within the pipes creates a barrier between unpleasant smells and your bathroom, so if you're experiencing bad odours it could be because the toilet trap isn't functioning correctly.
Water leaking into toilet bowl
A persistently running toilet is a nuisance! Not only is the constant running water noise annoying, but you'll also be wasting water every day that you leave it running for.
There are a few possible causes for this issue such as a damaged inlet, problem with the float cup or the fill valve seal needing to be replaced.
Wasting water is also wasting money! Don't leave your toilet running, call GRH Plumbing to get it repaired today.
Leaking toilet pipe repair
If you're dealing with a leaky toilet, it could be the sign of an ageing rubber seal. As time passes, the rubber seal (also known as the pan collar), which connects the toilet to its PVC drain, may deteriorate and lead to water seeping from either the back wall or directly beneath the base of the toilet. It is important to replace the seal swiftly to avoid the leak worsening.
Other causes of leaking at the base can be:
Loose tee bolts
Misalignment of, or loose, pipes or valves
Cracked toilet cistern
GRH Plumbing professionals can investigate where the leak is coming from and advise you of the best options to fix your toilet problem; whether it is to repair, or replace, faulty parts or if a full toilet replacement would be more cost effective.
For all your toilet plumbing installations, repairs and replacements: keep calm and call GRH Plumbing!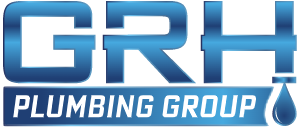 Your local reliable toilet plumber Sydney
Not only can we help you fix your current toilet problem, but we also want to make sure we do our best to prevent it from happening again in the future.
Our professional plumbers 100% guarantee all their workmanship.
For the very best advice and full toilet plumbing services across Sydney, call our friendly team at GRH Plumbing on 0407 121 316 or complete our online enquiry form today.